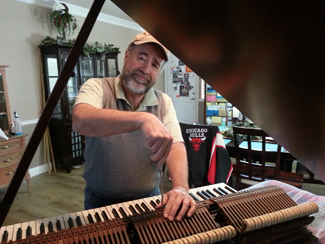 Here's a story for you folks and I'm sticking to it all the way! It's called THE JOHN NIEMS autobiography and I hope it does not bore you. I was born MAY 6, 1952 to the best parents in the WORLD Lee Houston Niems and Mary Mina Niems at OAK PARK HOSPITAL a suburb of CHICAGO. My Mother's maiden name is Linke as her father was CHARLES LINKE who also happened to be a first class musician in the CHICAGO SYMPHONY ORCHESTRA and he not only played in the NUMBER 1 ORCHESTRA but he also made his instruments which were the best quality as well! I bring up my grandfather because I think it stands to reason I was BORN with MUSIC in MY SOUL and I am sure if I ever met him (he died in 1948) we would have made music together. My DAD became a successful Mechanical Engineer with many inventions and many PATENTS as I also took from his GENE POOL the INVENTOR AKA COMPOSER in me!
My first instrument I learned on was the TROMBONE but the day I saw THE BEATLES on ED SULLIVAN was the DAY I knew I needed to learn guitar. It was a GOOD NEWS/BAD NEWS kind of the thing when they appeared on FEB 9, 1964 as the GOOD NEWS was every youngster wanted a GUITAR and the BAD NEWS was every youngster wanted a guitar after that. Plus after the BEATLES sang their own songs that night they set the STAGE for a MAJOR CHANGE in MUSIC then as everyone wanted to write HIS and HER own SONGS too! Those four lads made the MUSIC BIZZ get beyond competitive from then on. Another GOOD/BAD development! My first songs I learned on the guitar were BEATLE SONGS as well.
I entered VALPARAISO UNIVERSITY IN 1970 and majored in MUSIC and received a B.A. degree in 1974 and upon my graduation my grandmother Louise Niems entered me in a PIANO/TUNING COURSE without my knowledge.After I finished the course I got a great guitar gig playing 5 nights a week at the HYATT REGENCY CHICAGO'S MRS. OLEARY'S RESTAURANT 5 nights a week. I played my D-35 MARTIN guitar and GEORGIA FRANCES was the VIRTUOSO on VIOLIN as we were strolling minstrels from table to table. I thought I'd be a musician my whole life and a piano/tuner/technician part time but soon I realized that was not going to be the case.
Also during this period I recorded 8 of my first written songs that I wrote in college when I was 24 and 25. I recorded at one of the finest studios in the Chicago area called PUMKIN STUDIOS! GARY LOIZZO of the band AMERICAN BREED was the engineer and he still records to this day and is the sound engineer for STYX when they tour still! BEND ME SHAPE ME was their number 1 hit and I felt like a recording STAR when I did my 8 songs. CHICAGO – THE BUCKINGHAMS – and many CHICAGO BANDS recorded there as well. I made 2 singles of the first 4 and called my label NIEMSPIN RECORDS!
When I got married the first time in 1977 my guitar job came to a close and piano tuning became my full time profession! After moving to Scottsdale AZ in 1981 I bought my HORUGEL STUDIO PIANO in 1982 and soon started playing and composing on it. My compositions started to expand in complexity and originality and I knew that the PIANO I bought was something special to me!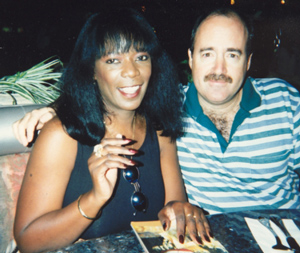 I did not record again until the 80's after I had started to teach myself piano. My songs on the piano I found were more elaborate and more adult compositions than my guitar music with more latin romantic feels in them. I mainly was trying to pitch songs to ARTISTS at this time and I came close with BARRY MANILOW and GLORIA ESTABAN AND MIAMI SOUND MACHINE! These 2 ARTISTS were actually given my songs in their pile to listen to at this time and if one of them had made it to their ALBUM I would have home free for the rest of my LIFE! In fact I still remember one morning when a VP of COLUMBIA RECORDS called me to say he was pitching 2 of tunes to GLORIA! I thought I was dreaming but it was not to be.
When the 90's hit I became an ARTIST on WILD SKY records which is basically a LABEL my good friend Kurt MacFarland started when he did his country CD! I still record on WILD SKY to this day! In fact by that time I had so many tunes that from 1992 until 2009 I recorded 9 CD'S! My most famous song is my tribute to MICHAEL JORDAN and his DAD called MICHAEL'S DAD as I wrote that at 3 in the morning not long after MJ'S DAD was murdered. It bumped another tune and then appeared on my second release FROM HERE TO THERE. It was sent to 3,000 stations over FATHER'S DAY through the  ABC  NETWORK and it appeared on SPORT TALK SHOW HOST CELEBRITY JIM ROME'S NATIONAL RELEASE which sold 30,000 plus copies! Over the years too I have been fortunate to have had many great musicians appear on my releases. Here's a list of some of them: JESSE MCGUIRE – trumpet great who is famous for his NATIONAL ANTHEM RENDITIONS as he has played for NFL,NBA and MLB games ( game seven of the 2001 WORLD SERIES between the YANKEES and DIAMONDBACKS) and JESEE has played with many people and bands as the super group TOWER OF POWER and with JAZZ LEGEND WYNTON MARSALIS –  drummer and producer KEN MARI  who has played with THE HOUSE OF LORDS band which was on RCA and ALICE COOPER – many SAX greats BOBBY SOUL – JEFF JONES – FRANK DEMAR ( who now lives in Austin Texas where music is king) drummer RANDY WALKER – Lead guitarist pianist and great singer TIM CATCHING – More SAX GREATS – TONY Q and TOMMY THOMPSON- pianist and producer LUIS OCADIZ  who I've been working with since 2007 – Multi instrumentalist and producer STEVE PARRISH who I've worked with on and off since the late 80's – great bassists DARRELL WRIGHT AND STANLEY DAVIS – drummer ZAKAS – ERIC SMIDI SMITH who I have one song with called GOOD TO GO and he has 1,000's of tracks out there as he is a GENIUS of a COMPOSER and PRODUCER –  Guitar and banjo great MIKE BREEN – In the 80's I had the good fortune of working with the GREAT JAZZ KEYBOARDIST JOEY NAVARRO – the list goes for a long time and I will add more in time. Other songs of mine that are on my top downloaded list are: WITH MEGAN,THEY'LL BE BEGGIN' – THE JIM ROME SONG – POLITICIANS ( MY NEWEST RECORDED IN 20013) SHE'S MY LINDA – NO COVER CHARGE ( AN NIEMSTRUMENTAL) IF LENNON WERE HERE ( tribute to John Lennon ) IT'S ALL ABOUT SMOKEY (( tribute to Smokey Robinson ) and my list of downloadable songs/instrumentals is now at 115 with many more to come. I also did 3 concerts with some of these great musicians at the KERR CULTURAL CENTER IN SCOTTSDALE ARIZONA!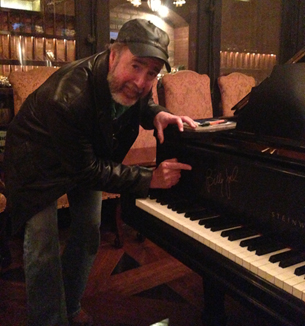 I moved to Las Vegas in 1996 and I still reside here and married ICIE PARKER in 2000 and she and I live with our two boy cats MOJO and MACK! All this time I have been a piano/tuner technician which is the only job I've ever had as I never to this day have had a job interview. I like to play a song or two whenever I tune a piano and I plan on tuning as long as my ears can take it and retirement never enters my mind! I also play parties mostly during the HOLIDAYS and in 2012 I played the Christmas Eve party for Siegfried and Roy and that picture of me with Smokey was a Christmas party in 2003! I played week-ends at the Zifferinos Rest in the Venetian in 2005 and 2006! I hope to have my 10th out in the next year or so and I'm thinking of calling it NOW and THEN number TEN with about 20 tracks on it from many years! I will record some brand new ones and mix it up with some great old recordings that I never have released, Anyway STAY TUNED and CHECK OUT NIEMS NINE CATALOG and download or order one of my KIDS as you will not be disappointed and call for a tuning if you live in Las Vegas – Phoenix or even L. A. – A few months ago I tuned a 1887 Steinway Piano that was signed by BILLY JOEL so I'm signing off my quick BIO with PIANO MAN is OUT!!!!! Thanks for coming to visit my site!